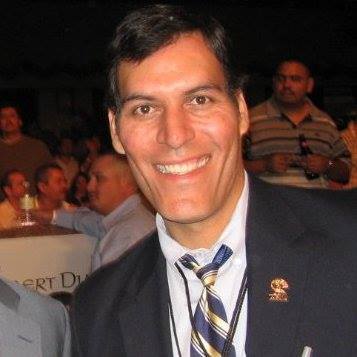 Arizona defense attorney, Derek Zazueta, has been serving the Phoenix Metropolitan area in criminal defense for the past 16 years.  Mr. Zazueta gained valuable experience and knowledge working in the Office of the Maricopa County Public Defender's Office prior to joining the ACACIA LAW GROUP.  Mr. Zazueta received his Juris Doctorate from Arizona State University where he was Student Body President for the American Bar Association and received "Outstanding Graduate Student of the Year" for the 12th Annual Hispanic Convocation.
Mr. Zazueta is an active member of the local sports community.  He serves as a Professional Judge for the International Boxing Federation (IBF), World Boxing Commission (WBC), and the Arizona State Boxing and Mixed Martial Arts Commission.  He has also been involved with local committees servicing the Fiesta Bowl Committee and Super Bowl XLII.  He has served on the board for the City of Phoenix Human Relations Committee, Maricopa County Sports Commission, and "Victory Together" MLK Holiday Committee.  He is currently serving on the boards for the Arizona Hispanic Sports Commission and Los Abogados- Hispanic Bar Association.
Bar Admission: 1995
Education:
1) Juris Doctor- Arizona State University College of Law (1995)
Val Cordova Scholarship
Board of Regents Academic Scholarship
2) Bachelor of Arts- Arizona State University (1989)
Graduated Cum Laude
Major- Political Science major/ Minor- Latin American Studies
Varsity Football- Two time recipient of the Walter Camp Award for player with the highest GPA.